Abu Dhabi city boasts magnificent architecture and hosts important events. You can apply for an Abu Dhabi visit visa if you want to come to Abu Dhabi for a visit or to bring your family members to Abu Dhabi.
Let's talk about Abu Dhabi visit visa price and 1 month visit visa Abu Dhabi price in general.
Abu Dhabi visit visa price
You may or may not need a visa to enter Abu Dhabi, depending on your nationality.
The UAE does not require a visa for nationals of the Gulf Cooperation Council.
Free of Charge visa
An entry visa is free of charge upon arrival at Abu Dhabi International Airport for citizens of the following countries:
Andorra, Argentina, Australia, Austria, Bahamas, Bahrain, Barbados, Belgium,
Brazil, Brunei, Bulgaria, Canada, Chile, Costa Rica, Croatia, Cyprus, Czech Republic,
Denmark, Estonia, Finland, France, Germany, Greece, Honduras,
Hong Kong (SAR of China), Hungary, Iceland, Ireland, Italy, Japan,
Kazakhstan, Kuwait, Latvia, Liechtenstein, Lithuania, Luxembourg, Malaysia,
Maldives, Malta, Mexico, Monaco, Montenegro, Nauru, Netherlands, New Zealand
Norway, Oman, People's Republic of China, Poland, Republic of Mauritius,
Republic of El Salvador, Portugal, Romania, Russian,
Saint Vincent and the Grenadines, San Marino, Saudi Arabia, Serbia, Seychelles,
Singapore, Slovakia, Slovenia, Solomon, South Korea, Spain, Sweden, Switzerland,
The Vatican, Ukraine, United Kingdom, United States of America, and Uruguay.
Abu Dhabi visit visa price:
If you are a citizen of another country, you must apply for a visa at the UAE embassy closest to you. Your airline may be able to assist you in some instances. Plus, at the airport, an eye scan will be necessary.
The cost of a visit visa is the same across the UAE. The costs of obtaining an Abu Dhabi visit visa are listed below:
1 month visit visa Abu Dhabi price
For a Short period Only (30 Days):
For Single Entry, you will be charged AED 370.
AED 650 is required for Multiple Entry.
"There are AED 100 additional fees for the typing charge/deposit."
3 month visit visa Abu Dhabi price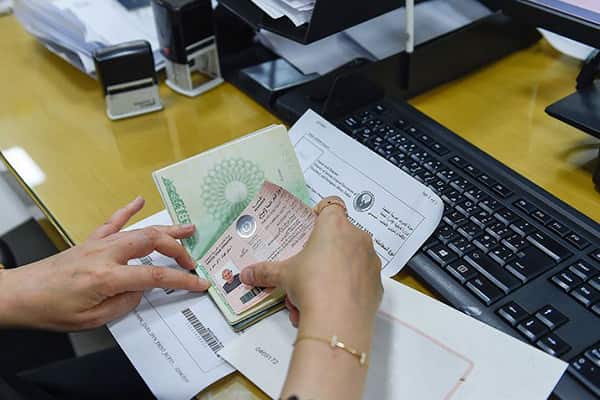 Visit for an Extended Period of Time (90 Days)
AED 700 is required for a single entry.
Multiple Entry requires a fee of AED 1750.
Requirement for 30 days visit visa to Abu Dhabi
A valid passport is necessary, as well as a copy of the passport's first and last pages.
A passport that is valid for at least three months is required.
On a white background, a photograph of a colored passport.
It has been confirmed that a return flight ticket would be purchased (After visa approval).
Hotel booking documents are necessary if there is no guarantor (After visa approval).
A copy of the guarantor's passport and proof of residency are required if there is one.
It's crucial to double-check that none of the needed or supporting documents are illegible, as this could lead to the visa being withdrawn.
Applications must be received at least two months prior to the flight and can be completed online.
If You have overstayed your visit visa, you will be fined for:
Tourists and visitors with visit visas get a 10-day grace period. A tourist or visitor who remains longer than the grace period will be punished.
The first day of an overstay, you will be charged at AED 200.
for each subsequent day you will fined for AED100
Plus, you will be asked to pay AED 100 as service fees.
Conditions and Procedures for Obtaining a Visit Visa to Abu Dhabi
Visa fees must be paid in full at the time of application.
Additional visa processing fees apply.
Visa fees are non-refundable.
The ticket is nonrefundable if the visa has been issued and utilized.
A visa takes around 3 to 4 business days to process.
If the visa service is required urgently, there is an extra price of AED 100.
Do not worry about Abu Dhabi visit visa price and 1 month visit visa Abu Dhabi price anymore. You can get all the information in our articles.
Read also