How to check du number owner? There is no need to go to the Du center to find the owner's identity. There is a simple way and step-by-step procedure for checking du sim numbers. You can find out if your du number is registered, who owns your sim card, and what your account balance is. You can use 115 du sim number check code or install Du Application.
How to check du number owner? Two ways to find out who owns a Du number.
Dial 115 for information.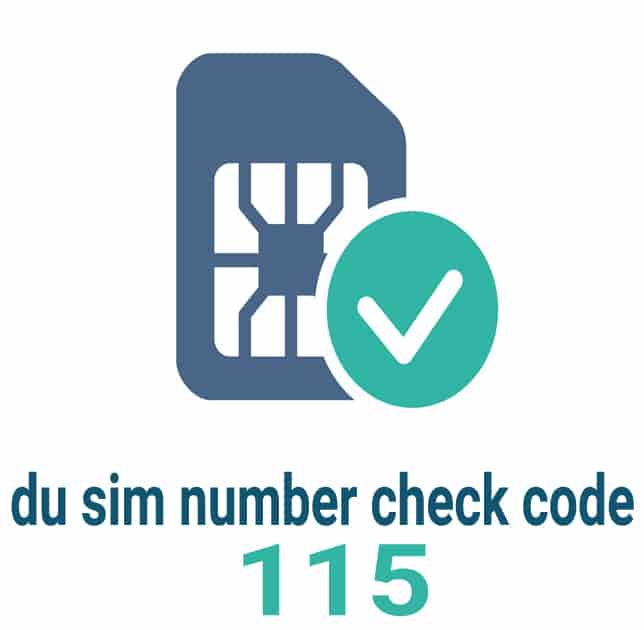 Here's a quick way to look up the owner of a DU SIM card's name and other information. This is a fully free procedure.
Simply dial the number 115 from your phone.
Select the language you want and end the call.
The owner's name and other information will appear on the screen after dialing the number.
Charges for service is free.
If the response was generated by an automated system, pay close attention and write down the owner's name and contact information on a piece of paper.
Make sure to have a balance, if you don't have a minimum balance on your Du line, you won't be able to make the call.
Download Du Application
There are alternative options for verifying information. An easy option is that you may download the official du app and acquire the ownership information.
iPhone and Android users can download the app.
Install it and enter your DU number to get started.
After you log in to the Du app, you will see the owner's name AAE in the Du app's dashboard.
Terms and Conditions
Du centers have a number of terms and conditions that you, as a Du user, must be aware of:
All subscription and prepaid users are eligible for this service.
If you got any problem, please call the hotline and provide the name of the UAE SIM card holder.
Make use of your ID card.
More DU offers are available in the app.
There is a service charge.
This is a SIM maintenance service, not a SIM deactivating service.
Du Sim Number Check
If you could not memorize your Du number and you're looking for a way to get. There are 3 options to get it freely and without visiting the Du centers.
Using a code:
The most obvious and straightforward method of determining your Du SIM number is to use a code.
You can dial *116# to reach this number. "USSD code executing" will appear on your screen. After that, you'll receive a notification that says, "Your cellphone number is 971 XXXXXXXX
Give a missed a call
If you have a balance on your account, you can find out your account number by calling your closest friend or colleague. You can dial *108# and then press 2 if you don't have a balance. AED 5 will be credited to your account, which will be removed from your next recharge with a cost of AED 1 (+ 5% VAT).
Getmymsisdn
Send "Getmymsisdn" to 9296 as a text message. Your Du SIM number will be displayed on your phone. It can only be used with an active SIM card.
We attempted to answer the question "How to check Du number owner" in this article. We aimed to compile a list of all possible ways that are either free or require a minimal deposit. Dialing 115 du sim number check code is the simplest approach to retrieve the information without using an extra balance or the internet.
It may interest you:How to transfer balance from Etisalat to Etisalat