In a world where business dominates, information is the key to understanding your competition's business or building your own.
One vital piece of information you may not find easily about a company is its TRN. Some companies have it on display on their websites, while others can make it a bit challenging for you to know their TRN. So, how to find TRN by company name?
Besides checking their official website, there are multiple ways to know a company's TRN. For example, you may contact the company's accountant, hire a third-party service, or access the chamber of commerce if applicable to you.
You may also check the company's documents if you can. Alternatively, you can rely on various online databases, all of which we're going to discuss in detail. 
What's a TRN?
The Taxpayer Registration Number (TRN) is an identification number issued by the Federal Tax Authority (FTA) in UAE to taxable individuals or businesses. The tax authorities use this number to identify and track tax payments. 
Some countries refer to the TRN as Tax Identification Number (TIN), Value Added Tax (VAT) registration number (RN), or Employer Identification Number (EIN). However, they all mean the same thing.
In simple words, think of the TRN as the phone number for every person or business that should pay taxes. 
Using Company Name to Find the TRN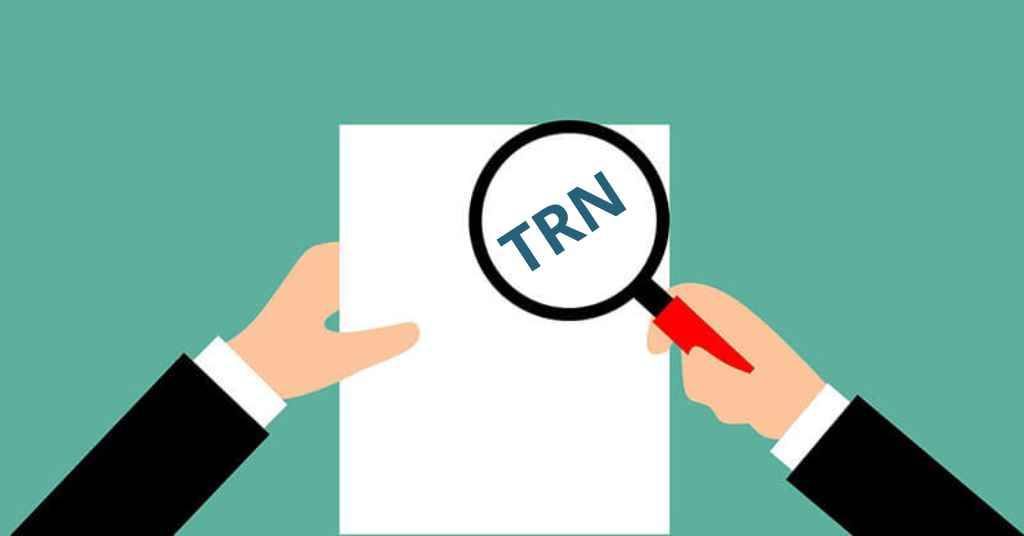 You have various methods to find the TRN of a company using only its name:
1. Check the Company's Documents
A company's TRN is almost always present in its official documents. These documents include but aren't limited to business licenses, permits, and registration certificates.
The FTA often provides any company with these documents once the registration process is complete. In other words, any company that is registered with the FTA should have the TRN in its documents.
As such, the TRN could also be present in invoices and tax returns. A quick look at these papers will provide you with the company's TRN. 
2. Check the Government Website
In the United States, the Internal Revenue Service (IRS) provides you with a tool that you can use to know the EIN (the American equivalent of the TRN).
Similarly, India allows you to check the Ministry of Corporate Affairs website to find the Corporate Identification Number (CIN). Once again, this is their equivalent of the TRN.
In the middle east, you'll find the TRN number on many of the official company websites. It may not be hiding in plain site, but it's often there if you navigate thoroughly. 
3. Contact the Company or Its Accountant
Depending on your position, you may be able to reach out to the company and ask for the TRN number directly. However, you can't do that as a normal person, as such information isn't available just to anyone. 
You need to be a member of an agency and have the right to ask for such a number if you want the company's accountant to give you the TRN.
4. Try Online Databases
You can access multiple online databases that can contain the TRN number of the company you're seeking. Such databases are often owned by private companies. In other words, you'll have to pay for access or a subscription.
Dun & Bradstreet (D&B) is an example of such a database that gathers information about millions of companies around the world. 
You may also consider trying Zoominfo and Lusha databases. 
5. Visit the Chamber of Commerce
Some countries, like the UAE, offer you access to the business chamber of commerce where you can find various information about different companies. 
Such chambers allow you to provide licensing, permits, and various other services, including information on local companies.
You can access the UAE's chamber of commerce here. 
6. Hire Third-Party Services
If the above methods fail, you may hire a third-party service to get the TRN for you. These services may cost a bit, but they often provide you with accurate, up-to-date information. 
There's currently no universal company that can give you information on every business, so you'll have to look around for such a company wherever you live.
The Bottom Line
There's no guaranteed way how to find TRN by company name. However, there are multiple methods you can try if checking the company's website doesn't yield the desired results.
You may try accessing online databases, like D&B and Lusha, which will often have the information you need. You can also try hiring a third-party service. Both of these options require some fees, but they'll most likely provide you with the required TRN.
You may also contact the company's accountant if you're eligible to ask about the TRN. If you have access to the company's documents, like invoices, then the TRN will mostly be there as well.