How to top up Nol card online? Whether you're a resident or a visitor, you'll require metro cards, popularly known as "Nol cards," to use the Dubai transportation system.
A nol card is a smart card that allows customers to pay for various modes of public transportation with only one tap. Today, we will talk about all the possible methods for your question on how to recharge Nol card online.
How to recharge nol card online Steps and Methods
Topping up your Nol card online:
Your nol card can be topped up online. You only need to go through two steps:
enter your nol tag ID.
Confirm the amount and make your payment online.
You can recharge your nol card depending on its type, but in general, the minimum amount is 7.5 AED and the maximum balance is up to 5000 AED.
Recharge Your nol card at Metro Station:
Nol card vending machines may be found in every metro station, bus station, and major bus stop in Dubai, where you can recharge your nol card or monthly tickets.
First, place your Nol card on the machine to know your current balance as well as the card type.
Decide on the amount you want to recharge.
The nol card can be recharged with a credit card.
Once the payment has been made, the "Print receipt" screen will appear to ensure that the recharge has been completed.
Wait till you see the "Print receipt" screen before taking the nol card.
How to top up nol card online using your smartphone: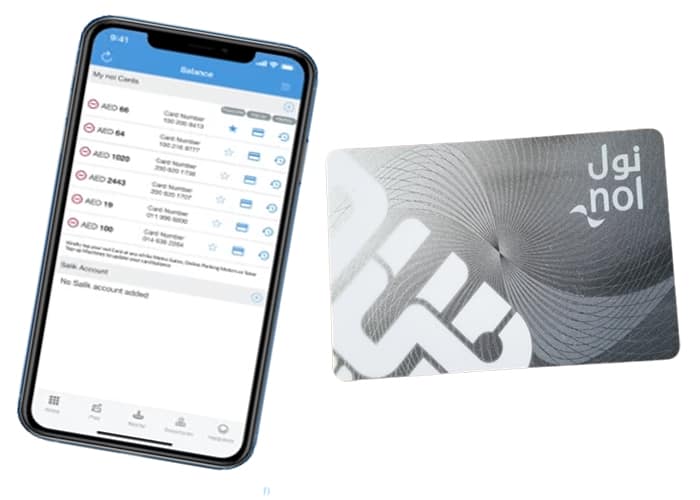 Through the S'hail App, you may top up your Nol Card. You can quickly recharge Nol cards online using the S'hail app on your smartphone by following these simple steps:
Download S'hail App through your mobile device's app store.
Choose a Nol card to top up.
From the + symbol (add button), add the Nol card.
Choose the amount you want to charge.
Make a payment for the amount you've chosen.
Wait 45 minutes to 4 hours for the money to be ready to use on your Nol card after recharging, then use your card to authorize the recharge you just made at any online parking meter or metro gate near you.
How to Check Your Nol Card Balance
To find out how much money is left on Nol your card, follow the procedure below:
go to the RTA's website
select 'Check NOL Card Balance' from the drop-down menu.
Along with the security code, enter your nol card number.
After you've entered all of the essential information, select the 'Check' option.
In this article, you can learn easily how to top up Nol card online. You can find all the methods and steps to your question on how to recharge Nol card online. As well as, the way to check your Nol card balance.
Read also