Congratulations on the birth of your child! You must be overjoyed, but don't forget that if you live in the UAE, it's time to apply for a visa. You must apply for a new born baby visa in UAE within 120 days of the child's birth.
You will learn today all about the visa requirements for new born baby in Dubai and visa procedure for a baby born outside UAE
Visa requirements for new born baby in Dubai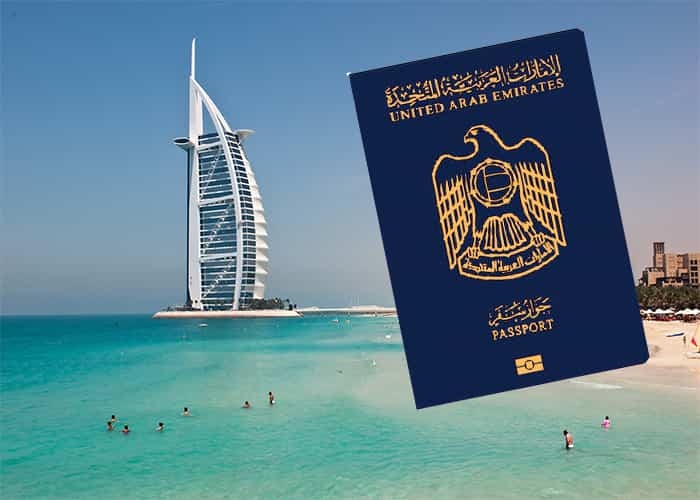 First of all, you will need to get a birth certificate for your child.
Birth certificate documents and process:
A parent must present the following identification papers to the hospital where the child is born, or to the relevant health authority in the emirate, in order for the birth certificates to be processed:
If the marriage certificate is in a language other than Arabic, it must be attested and translated into Arabic.
a copy and an original of the husband's and wife's passports, as well as a copy and an original of the husband's and wife's residence
Details about the hospital's birth notification
summary of the hospital discharge
Prerequisites for Parent
Visa for residency in the United Arab Emirates
A monthly minimum pay in accordance with UAE standards between AED 3.000 and AED 5.000, plus a living allowance.
Documents for New born visa:
Emirates ID as a sponsor (Original)
Page of the sponsor's passport and residence visa (passport at least minimum 6 months validity)
Photocopy of a registered tenancy contract / Ejari or a title deed
Company/Personal Statements for the last six months, Trade License Copy List, MOA Valid Salary Certificate (if the sponsor is a Government/Semi-government/Free zone Employee) shall be attached by the Partner/Investor visa holder.
MOHRE has issued a valid labor contract (if the sponsor works in Private Sector)
Electricity Bills of Late (if the house is owned by sponsor)
1 passport-size color photograph of the child (original), white background (studiotype)
Birth Certificate with Attestation
Mother's passport with a copy of her resident visa
IBAN Number of the Sponsor Account
Form for applying for an Emirates ID
Certificate or Card of Health Insurance
NOC document signed by the father and attested by the Dubai Court (if the sponsor is the mother)
Visa procedure for a baby born Outside UAE or Inside the country
A Step-by-Step Guide to the Amer Platform Application Process:
Fill out the "Applicant's Information" section and select the application type.
Fill in the blanks with the necessary information and requirements, then submit. There is an option where you can select if the applicant is inside or outside the country.
After completing the request, you will be given a reference number.
Their representative will evaluate all of your paperwork and notify you when the sponsor's original Emirates ID will be picked up.
Once the consumer confirms the request, a courier will be dispatched.
To proceed with your application, you will be given an OTP number from SMART AMER, and once finished, you will be sent a payment link (for payment options, you can have an option for bank transfer, credit card, cash deposit all)
Fines for late applicant New Born Visa in UAE
You must submit your application within 120 days after the birth of your child. If you miss the deadline, you will be fined AED100 for each day you are late.
We are here to help you if you are looking for a New born baby visa in UAE requirements and procedure. You now know all what you need about visa requirements for new born baby in Dubai and visa procedure for a baby born outside UAE.
Read also