Getting a loan in Dubia leans borrowing an unsecured loan in other words no collateral or guarantor is required to avail it. A personal loan can come in handy in situations like weddings, higher education, international trip, starting a new business, and even debt consolidation. When getting a loan you will be faced with a personal interest that may differ from one bank to another based on the source of income, credit history, age, employment status of the applicant, etc. there are two types of personal loans interest in the UAE. The first being the Flat interest which is charged on n the total loan amount, which remains constant throughout the loan tenor. The personal loan interest in UAE ranges between 2.63%-  22.22%. The second type of personal loans interest in the UAE is Reducing interest, unlike flat interest, Reducing interest reduces every time the loan borrower pays the instalment.
When getting a loan there are things you should take into consideration like Maintaining a stable employment history and paying on time without a fail in order to avoid any penalties. You should also check for a steady source of income and avoid making new loans before clearing existing outstanding loans.
The importance of salary when applying for a personal loan in UAE?
When borrowing, your income is crucial from the borrower. As it determines the rate of interest applicable on their loan as generally, individuals with a higher salary are more likely to repay their loan fully than someone with a lower salary. In addition to this, most banks have a minimum salary requirement condition that has to be met before making the loan for the bank to ensure that the borrower has a fixed minimum income that allows them to repay the loan on time.
Personal loan in UAE 2,500 salary.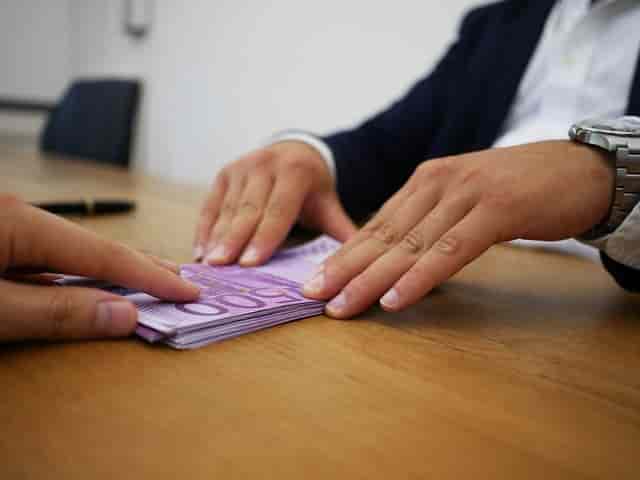 Finding a personal loan in UAE 2500 salary is not really an easy task to do as most banks offer loans to those with a minimum salary of AED 3,000. However, there are banks that offer loans as expected for those within UAE 2500. So in order to be able to get a loan with a minimum salary of UAE 2500, there are some requirements that have to be fulfilled.
Eligibility Requirements for Personal Loan in UAE 2500 Salary
You must be 21 years old at least with a minimum wage of AED 2500. Some banks offer loans a minimum wage of AED 2,000
The personal loan must be paid back by the applicants before the age of 60 years if they are UAE Nationals and 65 years if they are Expatriates.
You must have a stable job or a stable source of income
A good credit score for some applicant
Personal Loan for AED 2500 salary in UAE
Some of the options you can try are FAB Lifeline – Revolving Overdraft. But there are certain things obligations attached with it and your favorability of availing these loans depends on case to case. Such as for FAB, it is not a personal loan it is an overdraft facility provided on a minimum salary of AED 2000
Documents Required (These documents may differ from one Bank to another)
A duly filled and signed personal loan application form
Certain identity proof documents that include Emirates ID, residence visa, passport, etc.
A valid passport and residence visa is mandatory documents for the expats in the UAE
Salary transfer letter and/or salary certificate
Recent (usually previous 3 months) bank account statements
Trade license is a compulsory document for those who are self-employed
It may interest you: