What is residence file number in UAE? Every detail on an Emirates ID is there for a specific reason. Today, we'll go over all of the numbers that appear on an Emirates Visa or an Emirates ID. and we will answer your question "What is residence number in UAE"
What is residence file number in UAE
A file number is a number that contains a lot of information on a person, as well as a visa number.
The visa number, the Emirates that issued the visa, and the year in which the visa was issued are all covered in the file number format. Let's break it down into sections and define each one.
Let's first use this Example:
101/2022/2345671
Part one: The Number code on the left 101
The code "101" denotes the Emirates that issued the visa to visit the city.
The following are the codes:
101 – Abu Dhabi
201 – Dubai
301 – Sharjah
401 – Ajman 40
Part two: The Number code 2022 denotes the issuing year of the visa.
There are two points to consider:
If the person is being sponsored by the same person for a longer period of time, the visa issuing year will remain the same.
The visa issuing year will be changed. Only if the individual's visa has been revoked for any reason or if the individual has sought for a new visa.
Part three: The residence number in UAE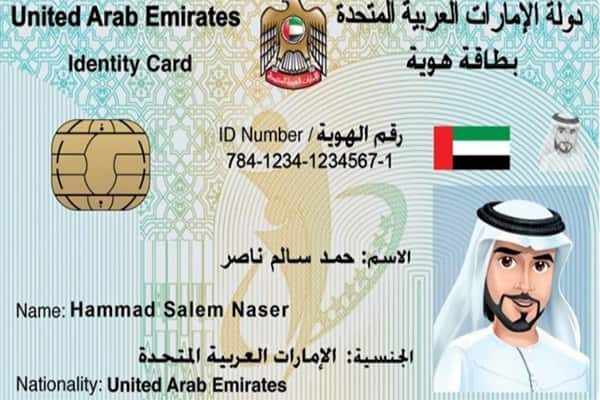 The Number code 2345671 indicates the visa number.
The UAE Visa Number, commonly known as the residence number, is the final part of the file number on the visa page. This number also contains some information that isn't readily apparent.
If the applicant's Visa number starts with 2, it means he or she has an employment visa (Work Visa) from a UAE company that is registered.
If the applicant's Visa number starts with 3, it means he or she is applying for a Family Visa, also known as a Spouse Visa (which is normally sponsored by either the husband or wife or the mother or father).
Only for Abu Dhabi and Sharjah Visas will you see a forward slash sign (/) after the number 2 or 3, indicating whether the visa is for employment or for family.
What is UID number in UAE
The UID number, or Unified Identification Number, is a one-of-a-kind number that is automatically provided to everybody who enters the UAE. This number is necessary to identify anyone entering the UAE for whatever reason (work, tourist, dependent, etc.) and can be used to view immigration records. This number is also utilized for the processing of resident visa applications and Emirates IDs.
The UID is utilized for emirate identification, and this UAE ID number will never alter.
If a resident cancels his or her visa and applies for a new one, the resident will receive a new visa number, but his or her UID number will remain the same.
What is residence file number in UAE? The file number contains three pieces of information: which emirates granted the visa, the year the visa was issued, and the visa number. What is residence number in UAE? A UAE visa number is composed of all numbers after the last forward slash (/) and it is also known as "residence number".
Read also