If you are wondering how to check your du postpaid balance, this article will provide codes to make this process easier. These check codes are valid for all UAE postpaid DU Sims.
Here is how to check your data balance in du postpaid sim, pay your bills, and check the new offers
 How to check your du postpaid balance
If you're looking for ways to find out your Du balance online, consider one of these options.
1. Dial the *135* code:
By dialing *135*, you can check Du postpaid services for free.
You will be presented with a list of options from which to select:
One2One Special Offers & Balance Recharge
International plans
Data offers
Combo deals
VAS & Roaming
After responding with your preferred option, you can select OK.
2. Via an SMS Message to 1335:
To receive the data balance, simply text "Balance" to 1335.
Please keep in mind that when you reach the 75%, 85 %, or 100 % use limits on your data packages, Du will automatically notify you via SMS.
3. Via myaccount.du.ae:
You can also check your balance on the Du online platform. You can check your Du balance online by logging into myaccount.du.ae.
Just enter your username and password to get into Du's services.
4. Via the DU Application
This is the best and fastest way to check your data balance.
The official app for Du is available in both the app store and the Google Play store. You can check the balance of your remaining phone and data minutes online.
Sign in to the Du mobile app after installing it, or create an account if you do not already have one. After checking in, you can check your balance and manage all of your data and voice bundles.
5. Send REWARDS via SMS to 1233
You can always check your du data balance for free by sending an SMS to 1233 with the text REWARD.
How to Recharge Du Postpaid Account Balance: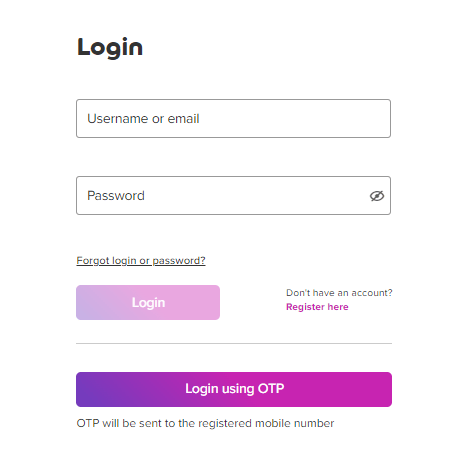 You can recharge your du postpaid balance on your phone in a variety of ways:
1. Online Quick Recharge
If you have internet access, this is one of the most convenient ways to recharge your mobile prepaid balance.
2. Via du App:
One of the benefits of using the du App is the ability to set up auto-payments so you don't forget to pay your bills.
You can also use the app's free mobile payments feature, which is available to both prepaid and postpaid users.
To enroll in the mobile payments service, log in to your Selfcare account and enter your credit card information (MasterCard, VISA, Diners Club). You can also register your credit card to use this service by visiting any of du's stores across the country.
3. Transfer by bank
When transferring funds, please include our account number and invoice reference number.
Bank Samba
The account number: 0005502560
Swift code: SAMBAEAD
4. Payment by phone
Dial 155 and select Option 1 to pay your mobile bill via phone using your credit card.
At any time you wish to check your data balance in du postpaid sim, you can use the du app or visit their online portal. you can also recharge your du postpaid balance on your phone in a variety of ways.
No need to wonder anymore how to check your du postpaid balance. We are here to satisfy your curiosity.
Read also
How to check data balance in DU prepaid sim card
How to transfer balance from Du to Etisalat and verse versa
How to transfer balance from Etisalat to Etisalat
How To Check Du Sim Number Easily