How to check insurance using Emirates ID? The use of Emirates ID cards as health insurance is a new option made accessible to residents by the government of the United Arab Emirates in order to combat fraud and the use of fraudulent medical services
In this article, you will learn how to check medical insurance status with Emirates ID.
How to check medical insurance status with Emirates ID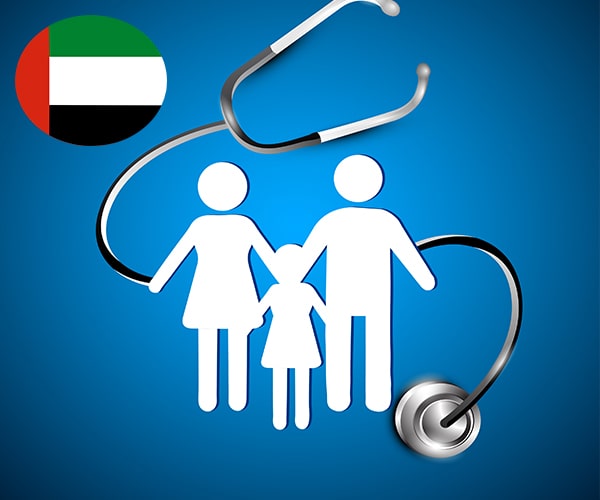 Health insurance providers in the UAE have started to link their policies to the customer's Emirates ID, with Emirates ID card readers also made available to clinics and hospitals, allowing the facility to check a patient's health insurance status in order to provide the necessary coverage benefits.
Medical insurance providers around the UAE have been thoroughly trained to check medical insurance status using the Emirates ID number via a safe and secure online platform. This comprehensive internet platform basically links the number with the member's profile on Daman's database. Such checks can also be done using the member's card number.
check the health insurance provider's website or download their app.
Visit the official website of the Health Insurance Company.
On their website, click the 'Register a Claim' button.
Select 'Track Claim Status' now.
It will take you to a new page where you may enter your Customer ID, Policy Number, Claim Number, and birth date.
Now click the 'Submit' button.
On your screen, you may now monitor the status of your health insurance claim.
You can get a summary of your healthcare plan by entering your Emirates ID number on the website or mobile app.
The advantages
The pending petitions for drug or treatment approval
Hospitals and clinics that accept your health insurance plan
Individuals can also verify if their insurance has been enabled by using their Emirates ID.
phone their insurance provider's customer support hotline
You can take all of your policy information to the nearest branch office of your health insurance company.
You can also phone your insurer's toll-free customer service number and speak with a customer service representative to inquire about the status of your health insurance claim.
You can also inquire about the status of your policy claim by sending an email with your health insurance policy number and other details to the email address provided by their health insurance company.
How do I check the details of my Emirates ID?
List of insurance companies that offer health care services with the emirates ID card:
Daman
Orient
Oman
Noor Takaful
RAK
Dar AL Takaful
Takaful Emarat
Note!! Because the Emirates of Dubai and Abu Dhabi have made health insurance mandatory for all nationals and residents holding visas issued by these Emirates, the Emirates ID application procedure now includes the requirement for obtaining valid health insurance.
Resident expatriate health insurance
The amount of coverage available to employers and their families is decided by the employee's wage, categorization, and other factors. The cost of your medical treatments would be determined by the degree of coverage and the type of policy/scheme you have.
Employers and sponsors in the emirate of Abu Dhabi are responsible for providing health insurance coverage to their employees and their families (1 spouse and 3 children under 18 years).
Employers in the emirate of Dubai are obligated to provide health insurance coverage to their employees. Sponsors must obtain insurance for their resident families.
If you are worried How to check insurance using Emirates ID, this article will clear the way for you, and explain in-detail the steps to follow in order to answer your request "how to check medical insurance status with Emirates ID".
Read also