Looking for Sharjah traffic fines discount 2023? Sharjah's government is offering significant discounts on traffic fines imposed on its residents. To mark the UAE's golden jubilee, the Sharjah Police Department is offering a 50% discount on traffic fines.
Sharjah has instituted traffic fine discounts to encourage motorists to pay their penalties on time and to aid those who are struggling to pay huge sums of money in traffic tickets.
How to Avail Sharjah traffic fines discount 2023
Traffic penalties can be paid in one of the following ways:
You can pay your traffic fines online at the Sharjah Police Department's website by clicking on the link below or through their mobile app.
You can pay fines through the Ministry of Interior's website or apps, which are available for Apple and Android devices.
The following are the steps involved:
Visit the RTA website of the Dubai government.
"License number," "Traffic number," and "Plate number" can all be found under "Traffic fines."
Choose one, and the locations where you must pay the fee, as well as the fine amount, will be revealed.
Choose a location and click "Pay Now."
Choose the payment type for your Sharjah traffic fine payment.
Pay the penalty.
You can pay your traffic fines using 'Sahl' payment kiosks, which are located in public locations and commercial malls.
You can pay your fines in person at the Sharjah police station.
The following offenses are not covered by Sharjah's traffic fine reduction programs:
If you run through the red light, you will not get a discount.
driving in a careless manner, which puts other people's lives in danger.
Changing the engine or chassis of a vehicle without a valid license
Violations of the Emirate's preventive steps to prevent the spread of coronavirus in Sharjah
List of Sharjah Traffic Fines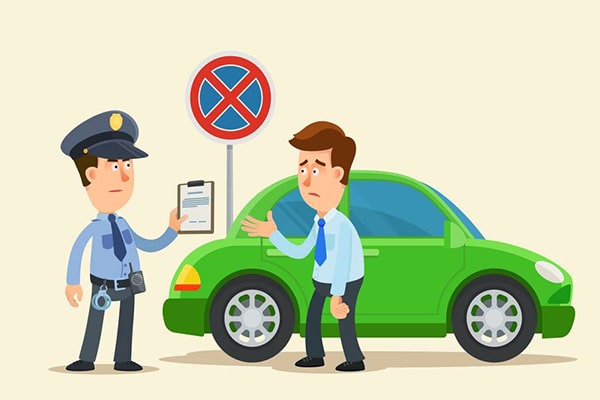 1. Serious traffic offenses
The punishment for such offenses is normally determined by the court and can include:
A person's death is caused by driving.
Driving while inebriated is illegal.
Serious injuries are caused by driving.
2. Infractions of the speed limit
You could face a substantial fine, as well as black points and vehicle confiscation, depending on your top speed.
Speed Limit includes:
Exceeding the maximum speed limit by 80 kilo-meters per hour
Exceeding the maximum speed limit by 60 kilo-meters per hour
exceeding the maximum speed limit by less than 60 km/h.
3. Infractions involving heavy vehicles
4.  Infractions in parking
5. Infractions involving pedestrians
6. The following are examples of vehicle fit and modification violations:
modifying a vehicle's engine or chassis without a license.
Unsafe tyres on a vehicle
Vehicles that have faulty lighting
Invalid directional indicators on vehicles
Backlighting is not available in this vehicle.
That's all there is to know about Sharjah traffic fines discount 2023. Keep track of your fines and pay them on time as a basic rule.
It may interest you: