How to transfer balance from Du to Etisalat? One of the most useful services provided by telecommunications in the UAE is the ability to transfer credit from one firm to another. Companies such as Etisalat and Du offer Etisalat to Du balance transfer and vice versa. So, today we'll discover how to transfer balance from Etisalat to Du and vice versa.
How to Transfer balance from Du to Etisalat
Customers can transfer credit to friends and family both locally and abroad using Du. Continue reading if you want to learn how to do a Du balance transfer.
To transfer balance locally from Du to Etisalat
dial *121#, then input the Etisalat number you're sending the amount to on the pop-up screen. You will receive a notification confirming that the process was completed successfully. This process is charge-free.
To transfer du international balance
The service is available 24 hours a day, 7 days a week, and there is no additional transfer price. Follow the steps below to use the du international balance transfer service:
Send the text " SEND " to 1700. Enter the recipient's international phone number (format: country code followed by phone number). Choose a transfer balance amount from the drop-down menu and click Confirm. Wait for a message confirming the transaction's success.
How to Transfer balance from Etisalat to Du
You can share your balance with friends or family who use Du phone number.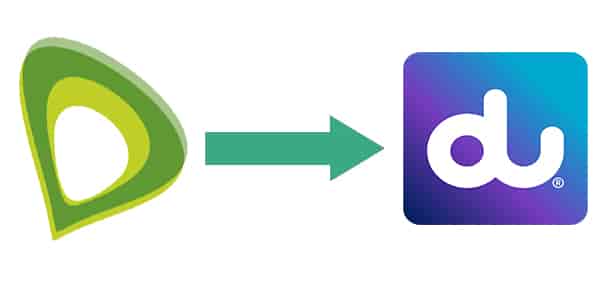 To transfer balance locally from Etisalat to Du
You can share your balance with your pals by following these simple steps: Use the My Etisalat UAE App or follow these steps:
After dialing *100*, type [prepaid mobile number] * [transfer amount] # and click SEND.
For example: *100*0551234567*50#. then press the SEND button. Finally, check for a confirmation message that the transaction was successful.
To transfer Etisalat international balance
Send an SMS to 1700 with the number you want to share your balance with, as well as the country code. All you have to do now is follow the instructions, which will ask for the balance you want to share. You must enter in UAE currency, i.e. dirhams, and your friend will receive money in their own currency.
Terms and Conditions
There are a few terms and conditions that must be understood:
To share, you need have a good balance in "More Time."
There will be some transfer charges deducted from your balance, which will be 0.25 percent of the amount you have shared, plus VAT of 5%.
AED 500 on the Prepaid Account and AED 1500 on the Postpaid Account can be transferred once a month.
AED 2 is the minimum amount that can be transmitted, and AED 150 is the highest amount that can be transferred.
Customer Care Services:
If you have any problems transferring data, you can contact any customer service person for assistance.
Du Customer Care Service
Customers of DU can call 188 (Business Customer Care), 161 I 162 (Voicemail), or 135 (Voicemail) (Self Care). Those calling from other lines or from outside the United States must dial +971 555 before dialing these numbers.
Etisalat Customer Care Service
You have to choices, either dial 101 or use Live Chat to contact Etisalat customer care. You can dial 800 101 if you aren't non-Etisalat customers.
In this article, we answered your question of how to transfer balance from Du to Etisalat. I've covered all of the options for Etisalat to Du balance transfer and vice versa. You can either phone an automated service and follow the instructions, utilize the app, or contact customer service.
It may interest you:How to transfer balance from Etisalat to Etisalat